SAVE THE DATE!
TASTE OF ST. CROIX 2018
Thursday, Nov. 15th - 6 to 9 pm
Downtown C'sted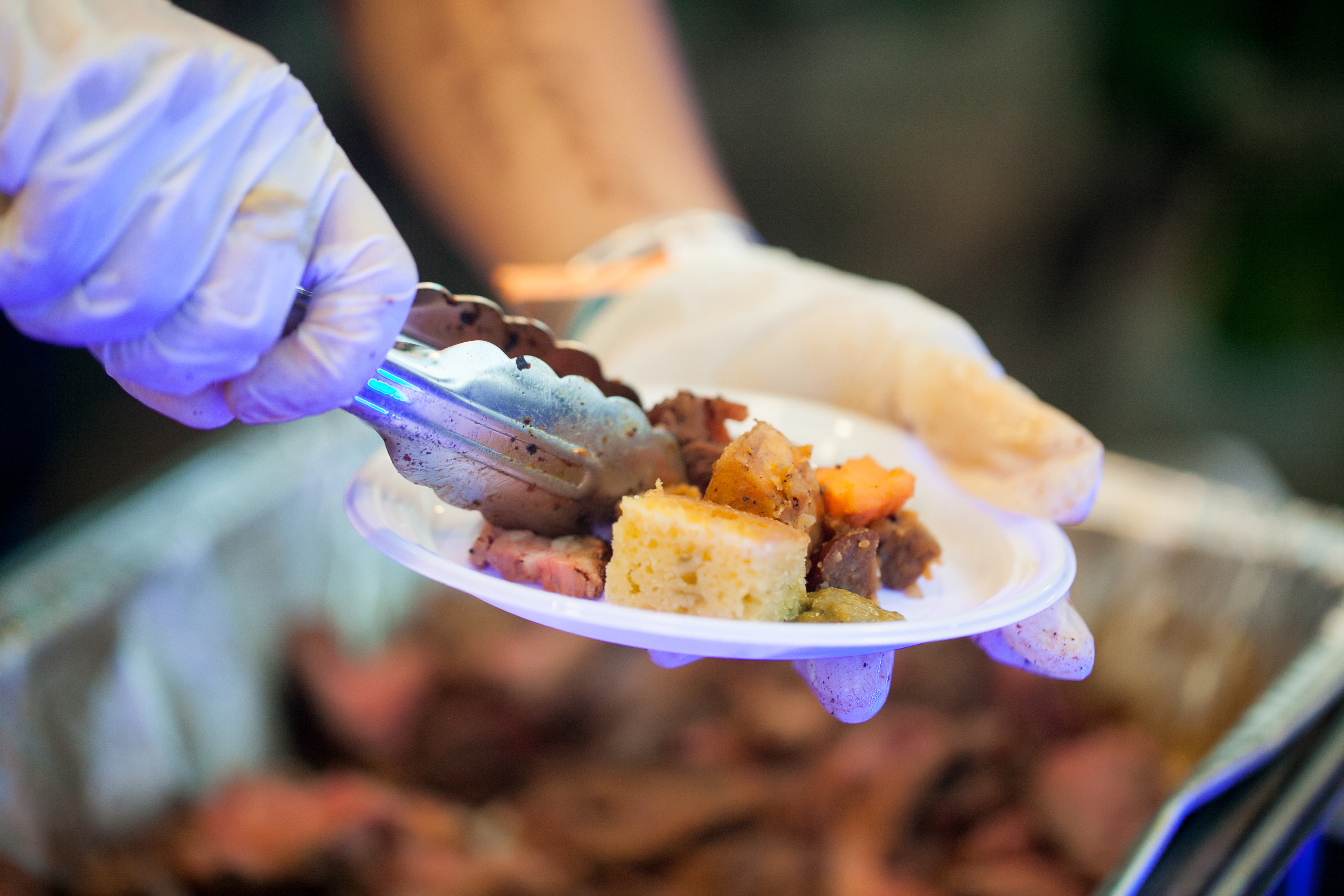 Stroll from Caravelle Hotel to Company Street Hotel
TASTE OF ST. CROIX 2018 : A Culinary Showcase
TICKETS ON SALE NOW!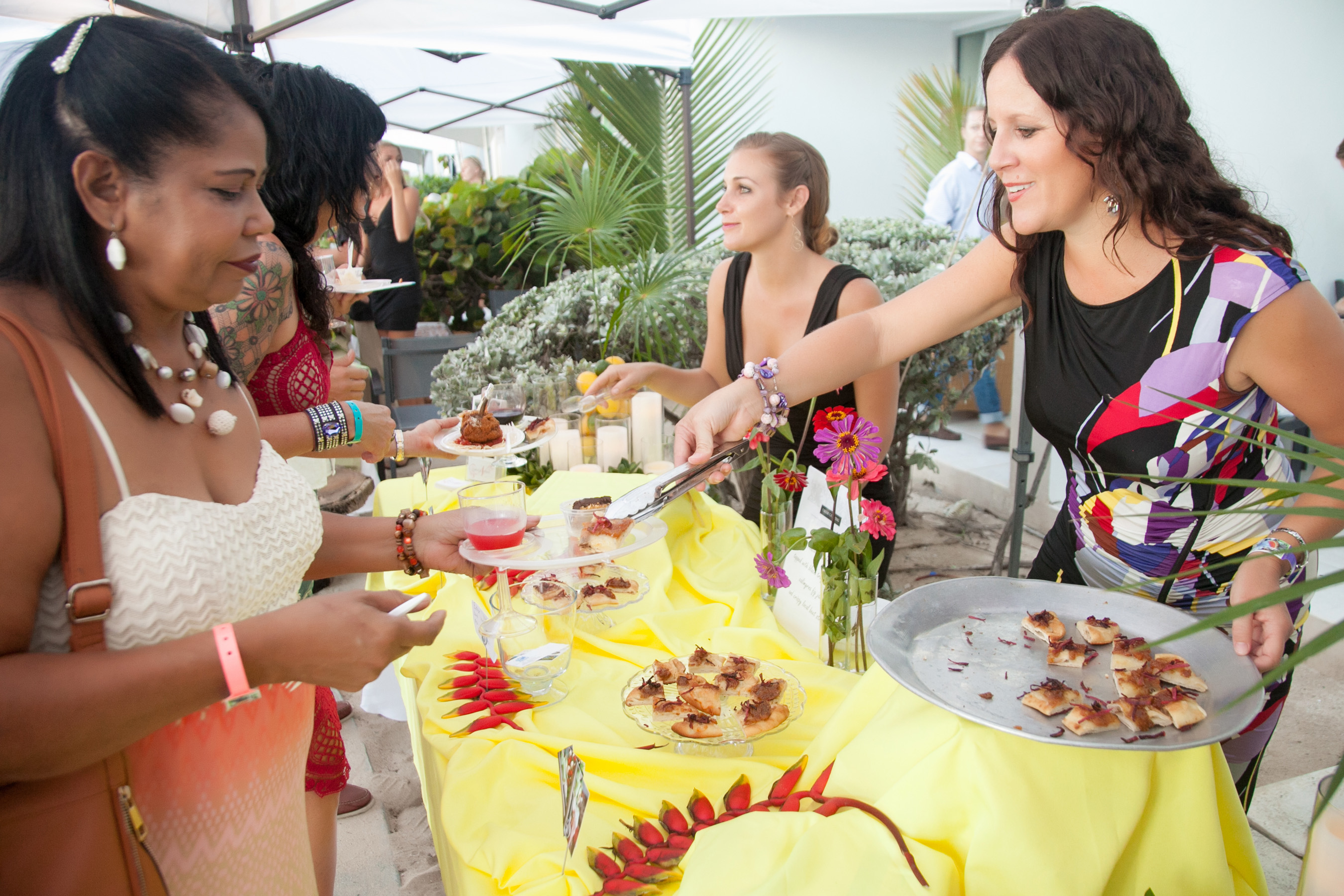 TASTE OF ST. CROIX 2018
Thursday, Nov. 15th
Caravelle Hotel to Company Street Hotel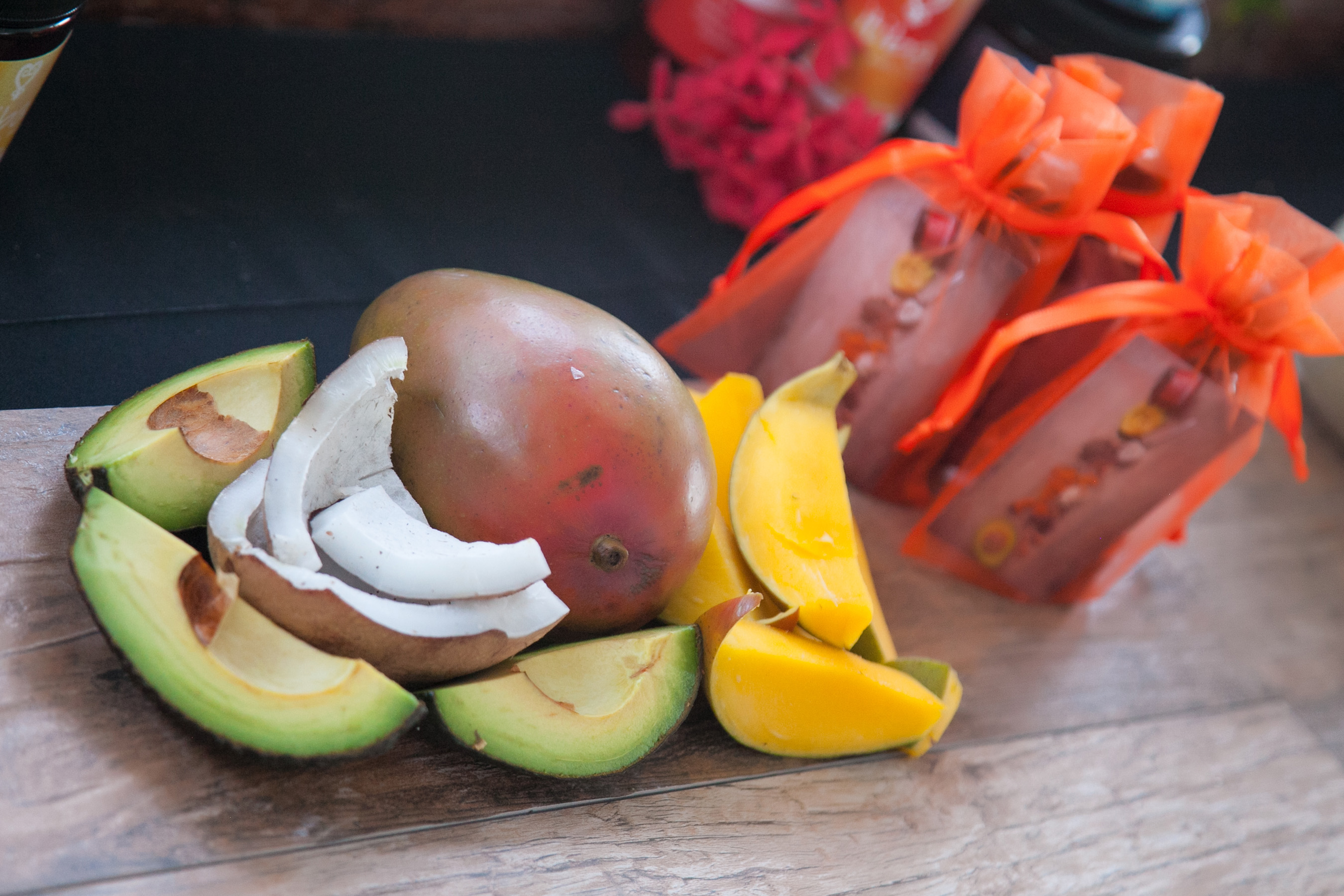 TASTE OF ST. CROIX
Connecting St. Croix's Chefs, Farmers,
Fishermen & Purveyors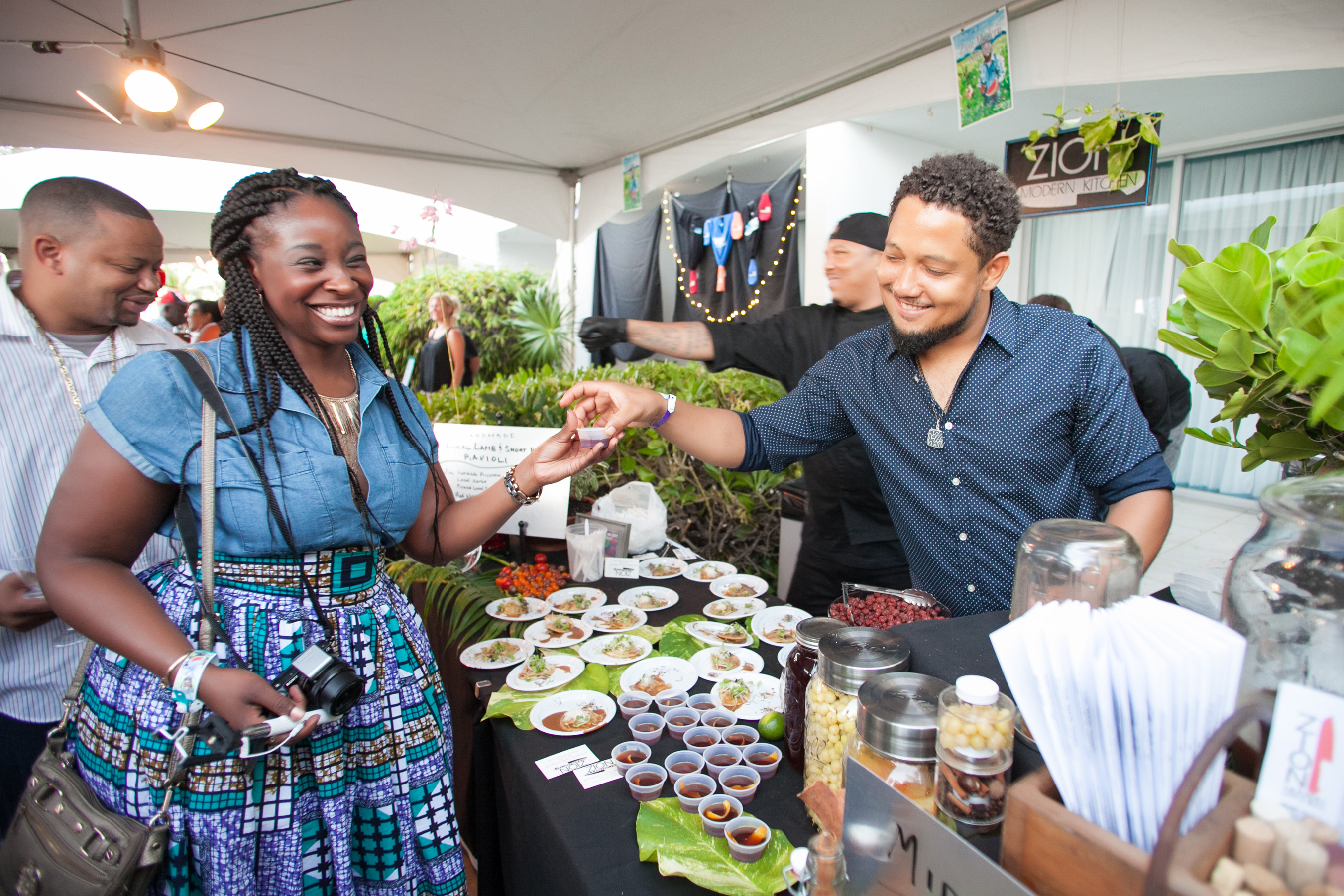 TASTE OF ST. CROIX 2018
A Culinary Showcase
Thursday, November 15th
@Downtown C'sted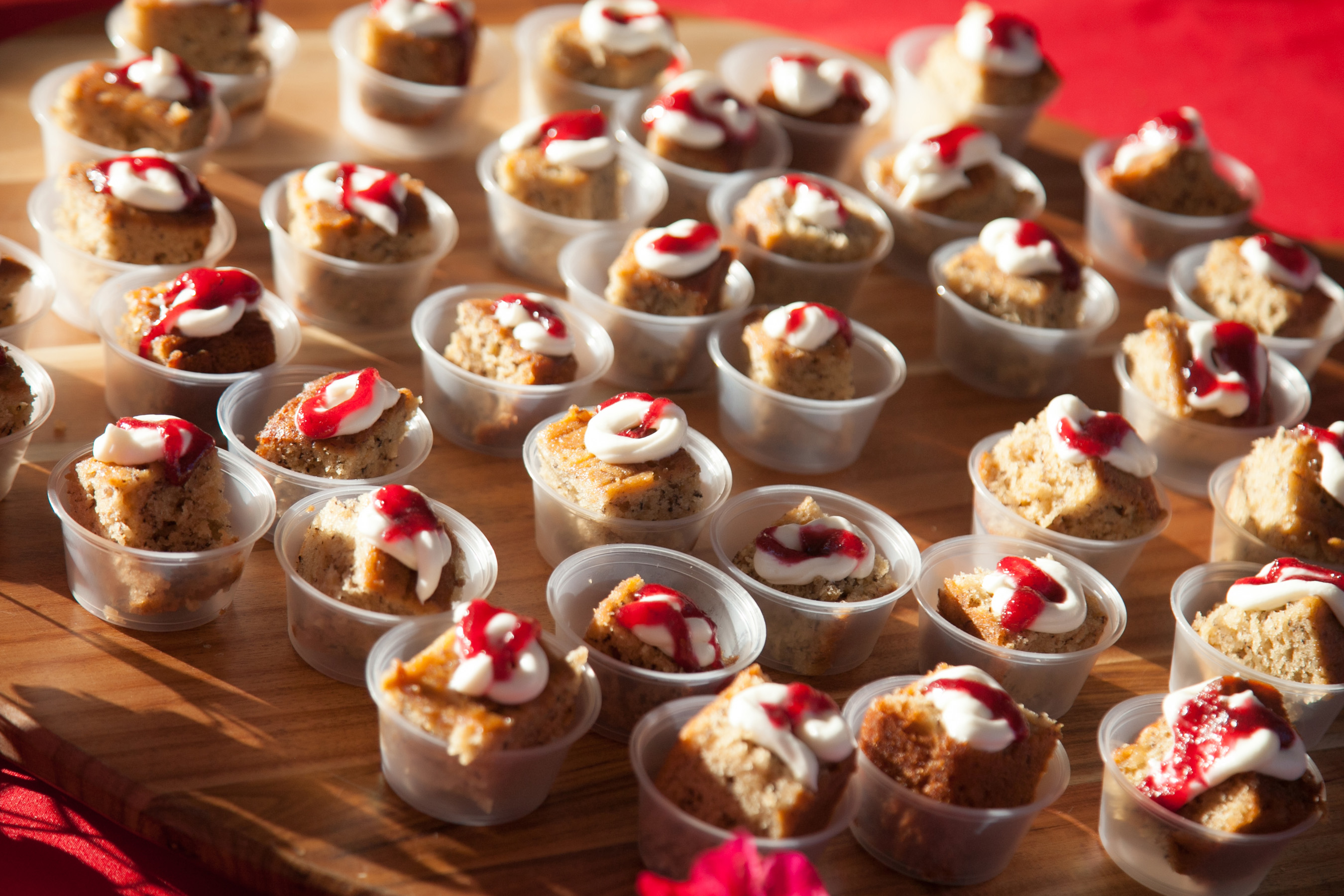 St. Croix's Best Foodie Event
#TasteofSTX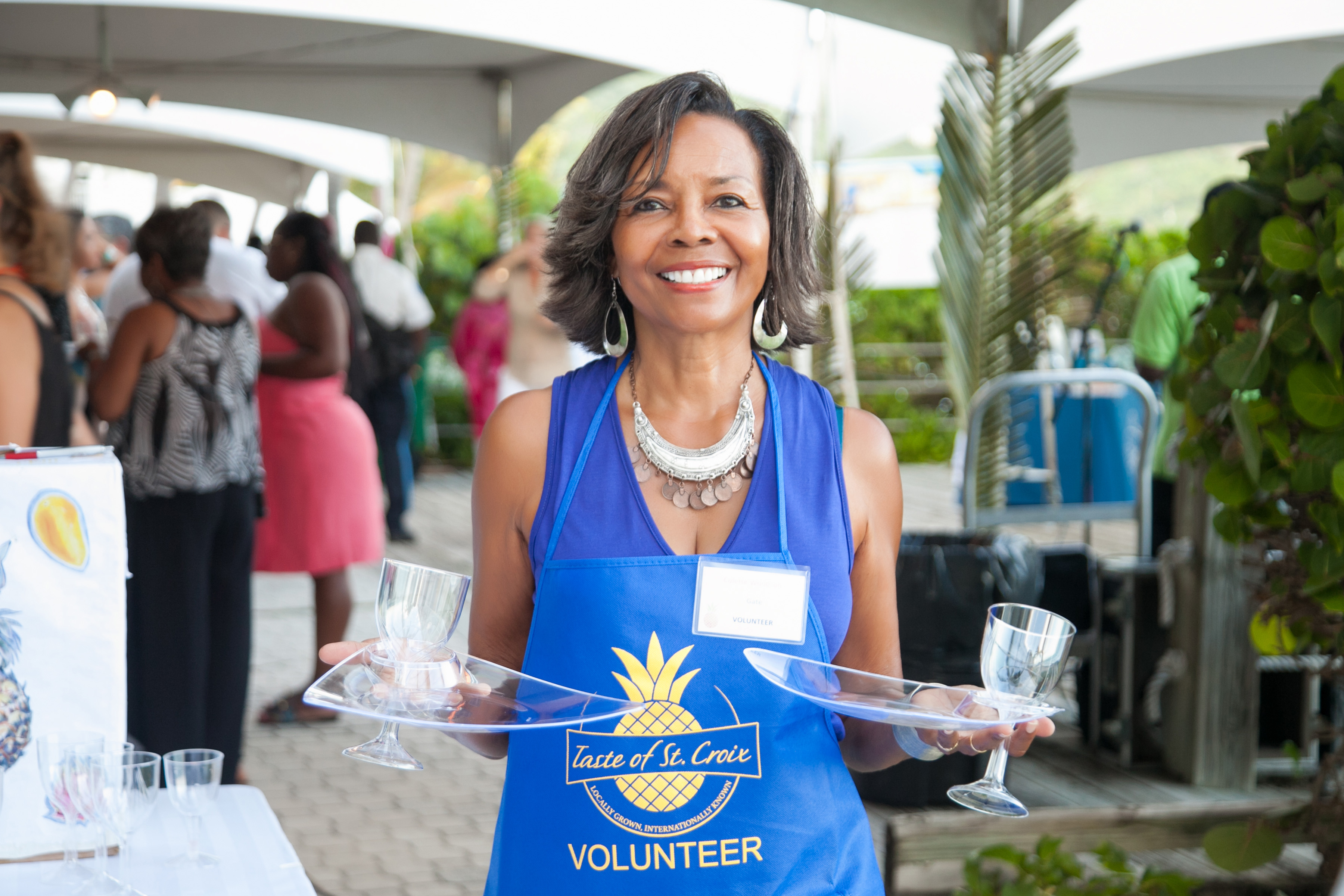 TASTE OF ST. CROIX 2018
in historic CHRISTIANSTED
'A Culinary Showcase'
Thursday, November 15th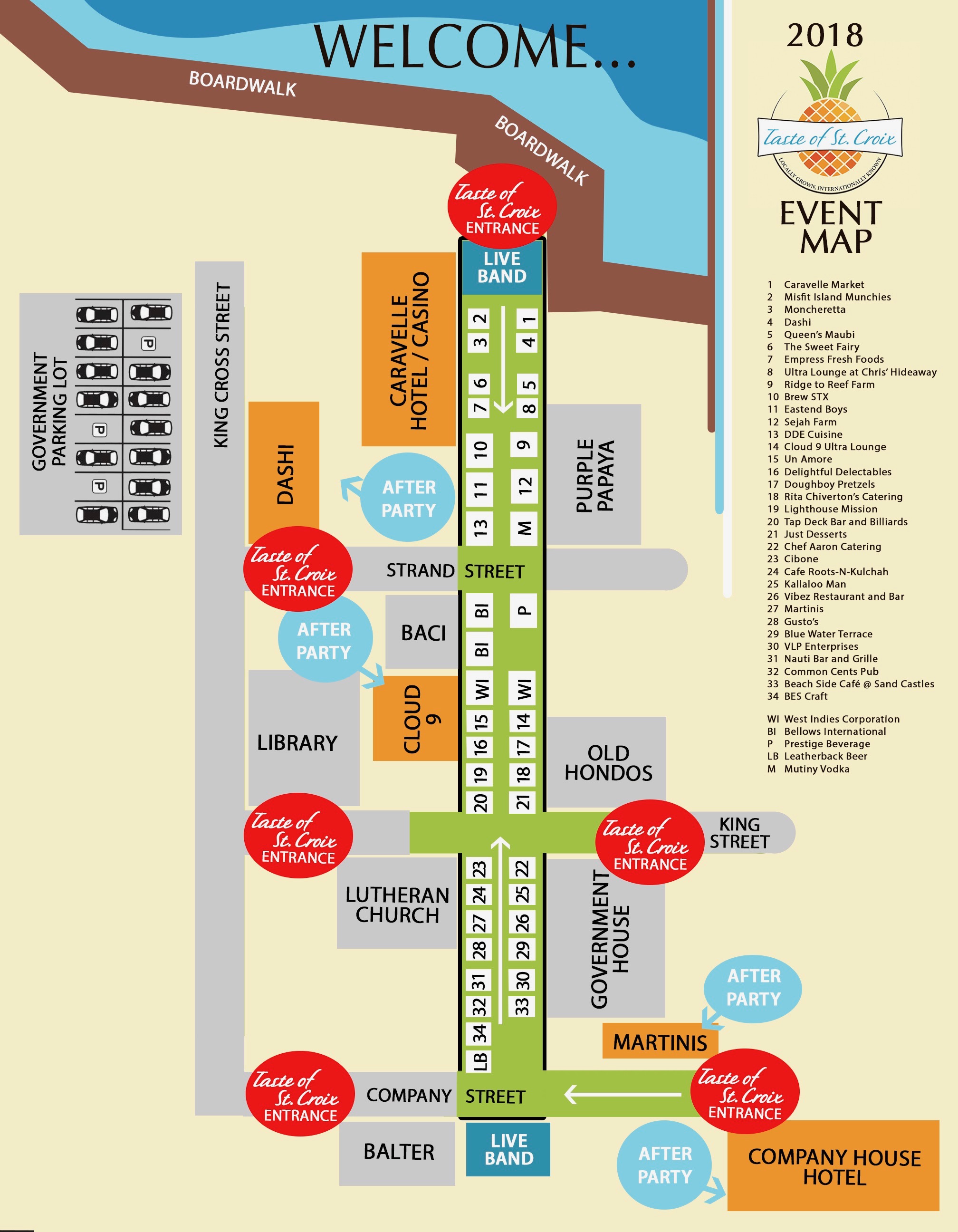 TASTE OF ST. CROIX 2018 – 'A CULINARY SHOWCASE'
THURSDAY, NOVEMBER 15TH ~ 6 TO 9 PM
IN HISTORIC CHRISTIANSTED
Beginning in 2001, the TASTE OF ST. CROIX has celebrated the special spirit and flavor of our island for eighteen years by pooling culinary artisans from more than 50 local chefs, restaurants, and farms. The event, which was the brainchild of two local restaurateurs, began as a way to showcase the diverse and delectable cuisine and culture of St. Croix with its influences from all over the Caribbean and the world. Today, the TASTE is known nationally and abroad as one of the finest food and wine events in the Caribbean and continues to attract thousands of guests including international winemakers, rum distillers, beer brewers, and celebrity chefs. For one night, attendees drink in the culture and vibes of St. Croix and walk away with memories that keep them coming back year after year. TASTE OF ST. CROIX is a night of true elegance, art, culture, laughter…and a spectacularly good time. 
OUR 2018 EVENT  

A Taste Of St. Croix Inc., The VI Department of Tourism, and Caravelle Hotel & Casino are excited to host the 18th annual Taste of St. Croix'A CULINARY SHOWCASE' on Thursday November 15, 2018…We will be showcasing our post-Hurricanes Irma/Maria Culinary Industry readiness for the upcoming 2018/19 season.

The event will take the form of a street-block culinary soiree, with a pre-event reception and after parties throughout the historic town of Christiansted

30 to 35 Restaurants, Caterers, etc. (RESTAURANT/DISTRIBUTOR REGISTRATION IS NOW CLOSED).

Wine and liquor distributors pouring wines and spirits from around the globe

The Spectrum Band, R&B Connections performing live on 2 stages

4 After Parties (Company House Hotel, Caravelle Arcade, Cloud 9 and Martinis (subject to change).   

A TICKET IS NEEDED TO ATTEND ALL ACTIVITIES (All Tickets are SOLD OUT!) 

And lots more…. 


In addition, A Taste of St. Croix continues its mission throughout the entire year, promoting and educating the hospitality industry; connecting farmers, fishermen and chefs; while cultivating and engaging the next generation of hospitality professionals on St. Croix. This Year's Event will benefit the Lighthouse Mission, The VI Culinary Team & Taste Inc. UVI Scholarships

MANY THANKS TO OUR SPONSORS:  VIGL, LLC, CARAVELLE HOTEL & CASINO, DEPARTMENT OF TOURISM, BANCO POPULAR, VIYA,SUBWAY, RELIABLE RENTALS, First Bank VI, Bellows International Ltd, Leeward Islands Management, Prestige Wine Group, SEABORNE, West Indies Corporation, AVIS, Glazier Premier Distributors, Marshall & Sterling Insurance, KDM PRODUCTIONS, MERCHANTS MARKET, StCroixTourism.com, BUDGET, KSS, VICONSORTIUM.com, and Just Right Trucking & Trash Removal.
Physical Ticket Locations:

Urban Threadz

(St. Croix and St. Thomas) |

Riddims

– St. Croix
Taste Ad Spot – Click to listen
Sponsors